Gigawatt Burundi
Subsidy : June 2016 - March 2017
BIO has supported the realisation of a feasibility study regarding the financing & construction of the Mubaga 7.5MW solar PV project in Burundi.
Type of investment
Subsidy
Development impacts
Fight against climate change and preservation of natural resources
Local economic growth
Beneficiary locations
Sub-Saharan Africa:
Burundi
Investment field
Infrastructure
Organisation
Gigawatt Burundi
The goal of the project is to increase Burundi's energy access through a 7.5MW solar PV project.
The project is expected to;
Increase energy production; The current installed power in Burundi is 56MW. The plant would increase that with 14%;
Produce clean energy; renewable and sustainable energy production and reduction of greenhouse gas emission by decreasing the use of diesel;
Job creation; 300 construction workers most of whom will be Burundian and 50 long-term position of which 30 full-time maintenance jobs and 20 subcontractors from local businesses.
Development impacts
Fight against climate change and preservation of natural resources
Local economic growth
View more of our investments in this region
Financial Institutions
7,091,000.00
Bangladesh, Cambodia, India, Indonesia, Myanmar, Nepal, Pakistan, Philippines, Sri Lanka, Vietnam, Bolivia, Brazil, Colombia, Dominican Republic, Ecuador, El Salvador, Guatemala, Honduras, Nicaragua, Paraguay, Peru, Algeria, Egypt, Iraq, Jordan, Lebanon, Morocco, Syria, Tunisia, Palestinian Territories, Benin, Burkina Faso, Burundi, Cameroon, Côte d'Ivoire, Democratic Republic of Congo, Ethiopia, Ghana, Guinea, Kenya, Madagascar, Malawi, Mali, Mozambique, Niger, Nigeria, Rwanda, Senegal, South Africa, Tanzania, Uganda, Zambia
05/09/2007
Equity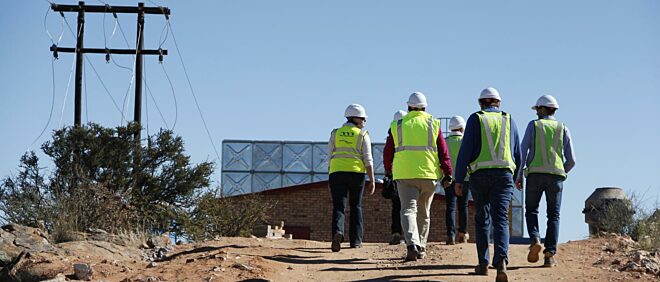 Investment Companies & Funds
8,868,980.00
Burundi, Ethiopia, Kenya, Malawi, Mozambique, Rwanda, South Africa, Tanzania, Uganda, Zambia
13/06/2019
Equity