EDFI Management Company (EDFI MC), established in 2016, manages concessional funds on behalf and for member development finance institutions (DFIs). Concessional funds can be loans extended on terms that are more generous than market loans because of either below market interest rates or because of long grace periods, or both; they also come in the form of guarantees or subsidies. EDFI MC has an innovative, value-added portfolio of blended concessional finance products, that work complementary to the product offering of the DFI members such as BIO. At this stage, the company's main products are the Electrification Financing Initiative (ElectriFI) and the Agriculture Financing Initiative (AgriFI). Currently, the total assets managed by EDFI MC amount to 278 million Euros (up from 75 million Euros in 2016).
Recently, it has become a major strategic target of EDFI and its members, including BIO, to further reinforce the position of EDFI MC as the European Union's preferred tool for implementing blended finance initiatives. This will enable European DFIs and private sector investors to increase the scale and impact of their work by investing more and in higher risk opportunities than would otherwise be possible.
To maximise EDFI MC's chances to succeed in its European ambitions, to be recognised as an important partner by the European Commission, and to ensure a better integration of the MC into the shared goal of the European DFIs to be able to handle more difficult investments, it is key that more EDFI members are shareholders of the company. BIO – a 1% shareholder since the establishment of EDFI MC – is in full agreement with these goals and therefore took part in the strategic capital increase in EDFI MC, along with its colleague DFIs. Since October 2020, BIO and five other DFIs are each shareholder for 12.5%, with the EDFI association holding the remaining 25%. This is an important step to make EDFI MC fit for purpose as the direct counterpart of blended finance from the European Union.
EDFI members in blue, EDFI MC shareholders in dark blue
EDFI MC delivers development finance solutions that enable European DFIs to improve people's lives in countries where the need is greatest, by enabling the growth of private sector enterprises that deliver high development impact. These solutions also enable DFIs and private sector investors to invest more and in higher risk projects than they would otherwise be able to do. In order to do this, a strategic partnership with the European Union is of the utmost importance. That is why it was crucial that European DFI's raised their shares in EDFI MC, cementing it as the interlocutor of choice for the European Institutions.
ElectriFI
ElectriFI is an innovative facility supporting electrification investments. It aims at accelerating access to electricity and modern energy services, and supports renewable energy investments, with a particular focus on rural electrification. ElectriFI provides loans and equity and initially has a time frame of 10 years, which could be extended if additional funding is secured. The total amount contributed by ElectriFI does not exceed 10 million Euros per project and, in the early stages of the project, the project developer will be expected to provide part of the equity. ElectriFI's current investment envelope exceeds 215 million Euros. A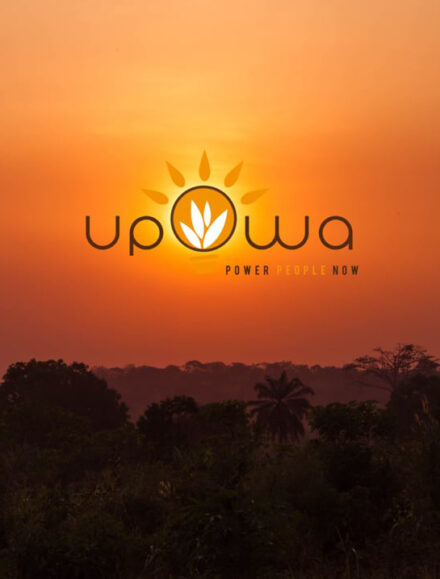 UpOwa
UpOwa – a first mover and leading off-grid energy company in Cameroon – provides solar home systems using pay-as-you-go technology. The company, using a lease-to-own model, plays a catalytic role in bringing solar PV solutions to rural populations.
In June 2020, ElectriFI provided a EUR 3m loan to UpOwa. With this investment ElectriFI supports UpOwa's expansion in Cameroon, via further sales and the diversification of their product portfolio.
By 2022, the company plans to provide access to electricity to more than 250,000 people.
AgriFI
AgriFI is an innovative blending facility that supports investments in the agricultural value chain with a particular focus on smallholder's inclusiveness and micro, small, and medium-sized agribusinesses. This facility responds to the lack of financing mechanisms adapted to smallholder farmers with limited market access, vulnerable groups, women and youth. Its investments support the increase of yields at affordable rates, and help raise farmers' incomes, while adhering to the highest environmental and social standards. By supporting sustainable supply chains AgriFI also creates additional employment and improves food security. AgriFI is funded by the European Union and the current investment envelope is 39 million Euros.
Maha Agriculture Public Co. Ltd
Maha Agriculture Public Co. Ltd is a microfinance company in Myanmar. The company was created in 2013 as a subsidiary of Myanma Awba Group, one of the largest agricultural input distributors in the country which currently serves approximately 3.5 million farming families.
Farmers in Myanmar are a community which has been underserved by formal financial institutions. With 70 percent of the country's labour force in the agriculture industry, it is essential for these farmer communities to have access to credible financial service providers, like Maha Agriculture.
In 2019, AgriFI provided a USD 3 M loan to Maha Agriculture, to contribute to their growth. The aim is to increase the number of farmer borrowers to 90,000 by 2021, enabling these borrowers to invest in higher quality input and improve agricultural yield, thereby obtaining a higher income, increasing their consumption expenditures and improving their overall quality of life.
Read our most recent impact stories
Impact story
14-09-2021
BIO has invested in African Rivers Fund I and III, managed by XSML.
Jarl Heijstee is the co-founder and managing partner of XSML. This is his story.
Impact story
07-06-2021
BIO has invested in the Fairtrade Access Fund and is one of the donors of its Technical Assistance Facility (TAF FAF).
The Fairtrade Access Fund has invested in Soprocopiv, a coffee cooperative in Kivu, in the DRC, and has, likewise, supported them through a Technical Assistance Facility.
Judith Kahindo Katavali works as a technical supervisor of agronomists for Soprocopiv. Kambale Bonane Blessing owns a coffee plantation and is one of the members of Soprocopiv. This is their story.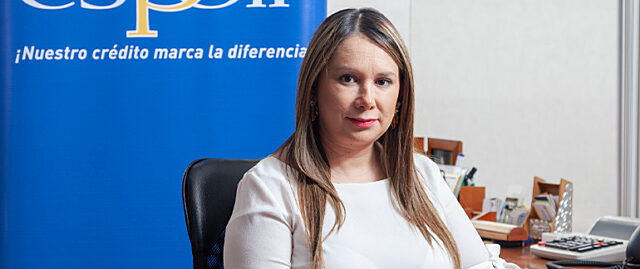 Impact story
03-05-2021
BIO has invested - through equity, loans and technical assistance - in the Local Currency Microfinance Fund II - LocfundII. This fund has, in turn, invested in Fundación Espoir.
Claudia Moreno is the Deputy Executive Director of Fundación Espoir. This is her story.