Investing in a sustainable future
BIO invests in small and medium-sized enterprises, financial institutions, and infrastructure projects, contributing to socio-economic growth in developing countries.
Impact story
EDFI Management Company (EDFI MC), established in 2016, manages concessional funds on behalf and for member development finance institutions (DFIs).
To maximise EDFI MC's chances to succeed in its European ambitions, to be recognised as an important partner by the European Commission, and to ensure a better integration of the MC into the shared goal of the European DFIs to be able to handle more difficult investments, it is key that more EDFI members are shareholders of the company.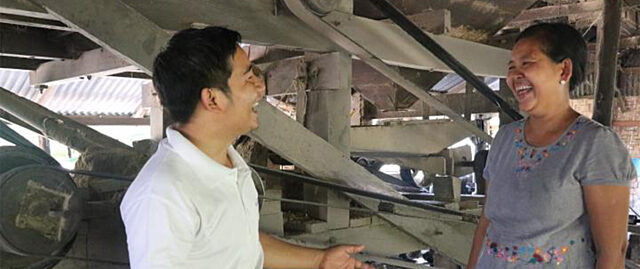 Impact story
BIO has given a USD 6 M loan to VisionFund Myanmar, one of the largest MFI operating in Myanmar which aims to empower women to build secure livelihoods.
Daw Saw Saw Win is one of these empowered women. This is her story.

Story sourced from VisionFund Myanmar.
1,074,000 tonnes of CO2 emissions have been avoided thanks to our investments

98,000 direct jobs are supported through our direct investments, out of which one third held by women.
more than € 168 million in government revenues has been generated by our direct investments